The intern lodging program is available for any non-AU student visiting the Washington, DC area for an academic internship, educational program, or scholarly research. All applicants must be 18 years of age or older at the time of application.
announcements
Our Summer Intern Housing application will open soon. Stay tuned for more updates!
nearby transportation
intern housing availability
Minimum Length of Stay: 4wks or 6wks (see below)
Maximum Length of Stay:

12wks
First Check In: May 19, 2024
Last Check In: July 14, 2024
Last Check Out: August 10, 2024
housing options
Nebraska Hall - COMING SOON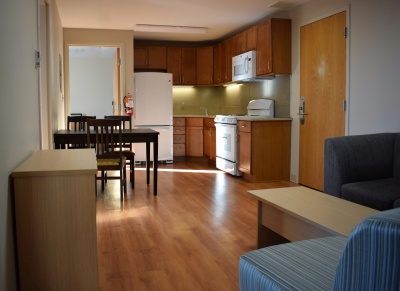 Get a taste of DC apartment living in Nebraska Hall! 
Nebraska Hall apartments have 2 to 4 bedrooms, featuring full size beds, with full kitchens and bathrooms private to each apartment. Interns living in Nebraska can expect to live with up to 3 roommates of the same gender, who are also DC interns. Explore virtually!
$425/wk (plus 15.95% DC hotel tax and $50 Admin Fee)
6wk minimum length of stay required
Hughes Hall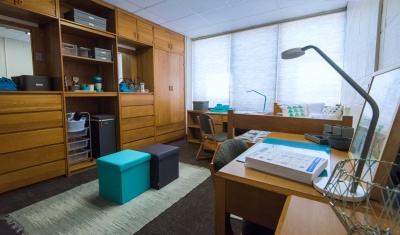 Develop community and connection in Hughes Hall!
All traditional style accommodations are single occupancy with communal bathrooms, lounges and kitchens on each residence hall floor. Included in each bedroom is a MicroFridge. Explore virtually! 
$390/wk (plus 15.95% DC Hotel Tax and $50 Admin Fee)
4wk minimum length of stay required 
Federal Hall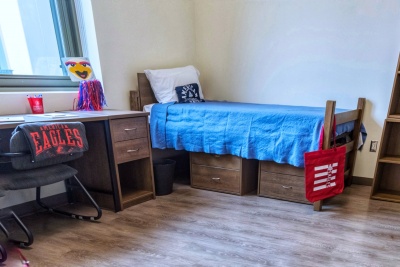 Enjoy privacy and serenity on East Campus!
Federal Hall has suite-style accommodations that are single occupancy bedrooms with their own private bathroom and a MicroFridge included, with communal kitchens and lounges on each residence hall floor.  Explore virtually! 
$425/wk (plus 15.95% DC hotel tax and $50 Admin Fee)
6wk minimum length of stay required
things to do around Washington
American University is situated in northwest Washington DC with easy access to the Tenleytown neighborhoods, populated with unique shopping, dining and entertainment experiences, as well as independent living essentials, such as pharmacies, grocery stores and public transportation. All residence halls have 24/7 front desk service to assist you during your stay on campus with your new-to-town needs. Access to on-campus fitness facilities and the AU Shuttle are also included.

American University is within a 5 mile radius of :
Walter Reed National Military Medical Center, Bethesda, Maryland
GEICO Corporate Office in Bethesda, Maryland
Microsoft Corporation Headquarters in Chevy Chase, Maryland and Arlington, Virginia
Marriot Cooperation Headquarters in Bethesda, Maryland
payment methods