View Metro Atlanta Internship Housing Options

Discover Your Atlanta Intern Housing Options
The capital of The Peach State, Atlanta, Georgia is a bustling metropolitan in the South with a diverse culture and steeped in American history, which makes Atlanta a perfect place to work in and explore. Many interns seeking affordable internship housing in Atlanta head to big companies with headquarters in The A like Home Depot, The Coca-Cola Company, Delta Airlines, Chick-Fil-A, Mercedes-Benz Stadium, and MORE. For interns that desire to experience the city and the amenities of downtown living, we recommend Georgia Institute of Technology for your summer internship housing. Near the heart of Midtown, Georgia Tech offers apartment-style residences with a full kitchen and the campus allows for easy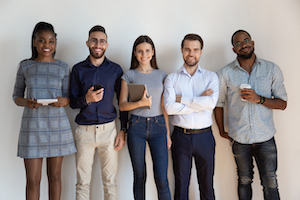 access to public transit. An equally great option for internship housing in Atlanta is Kennesaw State University. Located in North Atlanta, Kennesaw State University is a great option for summer interns who may be interning in nearby Marietta or Acworth. KSU allows access to university amenities like the fitness center, computer lab, health clinic, and more. Intern housing in Atlanta is easy to find with Intern Housing Hub, no matter which of these universities you choose, you will have plentiful perks and a great experience.
Experiencing Atlanta During Your Internship
When the clock strikes five, be sure to dedicate time to exploring this cultural hub and its surrounding communities. The National Center for Civil and Human Rights provides an emotional and educational experience, documenting the Civil Rights movement and the leaders, like Martin Luther King, Jr. who once called Atlanta home. Another museum, that doubles as an escape room, is the Trap Music Museum. Trap music, born in Atlanta and the genre of well-known artists like T.I. and Jeezy, showcases the memorabilia that honors the culture of hip-hop's Trap music artists. Are you a fan of soul food? Just about every neighborhood in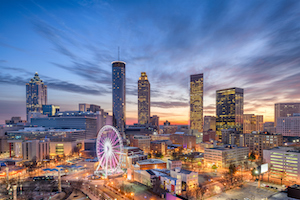 Atlanta has a restaurant that serves up that tantalizing home-cooked, Southern-style cuisine. Just like the city itself, the cuisine is a melting pot reflecting the diverse cultures that live in the ATL. Looking for more leisurely activities? Atlanta has over 300 parks and green spaces with walking, hiking, and biking trails throughout.
Atlanta Internship Housing That Is Ready For You
Atlanta is a fun city to explore and is waiting for you to call it home this summer. You'll find your home away from home with our options for Atlanta intern housing, but we bet once you spend a few months living and working in Atlanta, you may not want to leave!
POPULAR COMPANIES IN ATLANTA FOR INTERNSHIPS
Below is a list of companies that are popular for summer internships in Atlanta: