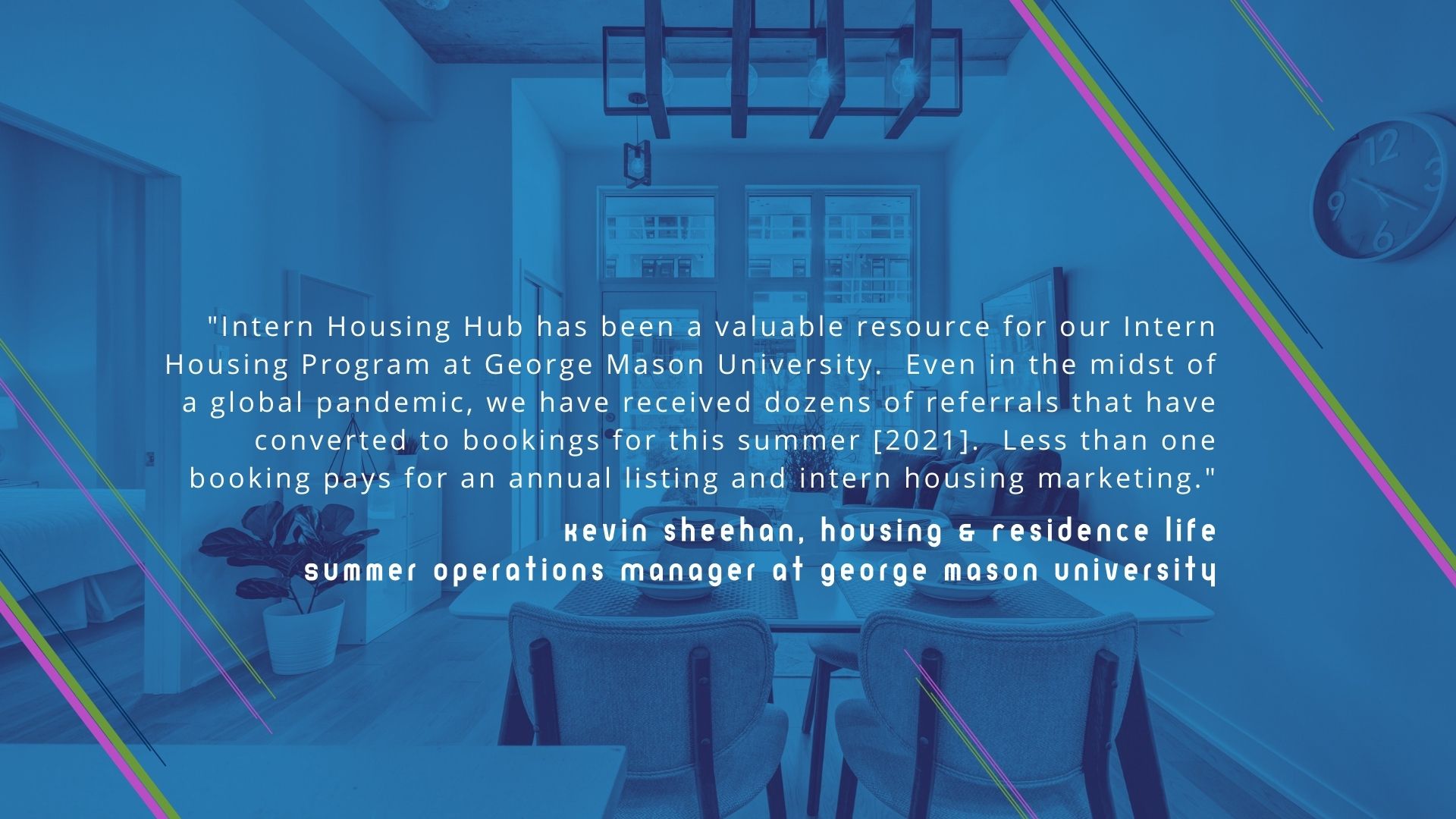 Intern Housing Hub, powered by Unique Venues, is a comprehensive marketing solution for properties to list residential housing available for interns, leisure travelers, and individuals seeking overnight accommodations. Pardon the cliché...but it really is as easy as 1, 2, 3.
| | | |
| --- | --- | --- |
| 1. list | 2. connect | 3. book |
| Our comprehensive profiles provide all the details a potential client needs. | Our platform allows potential booking clients to view your profile and complete an inquiry form. | Take all the inquiries you receive and seal the deal using your own contracting and payment portal. |
standard package
Standard paid Google Ad Campaign
Second-tier positioning on metro search results page
Standard online profile:
About Us Statement
Address & Google map
Availability - first check-in, last check-out dates
On-site residence options - general description
Length of stay - minimum and maximum
Nearby transportation options
Methods of payment accepted
Testimonial with image
Inquiry button or link to existing inquiry form
Social links
FAQs
Online performance dashboard

learn from the experts at InternHousingHub.com
 
Subscribe to our YouTube channel where you can find free educational videos about attracting interns to your property, marketing advice, the benefits of listing your property on InternHousingHub.com, and more.
Click Here to Subscribe >>

we do the heavy lifting
Growing your intern housing takes more than an informative profile on a website. Our research proves that a product such as this requires very intricate, detailed and skilled digital marketing to bring attention to your property for could-be customers. Our team at Intern Housing Hub knows and has what it takes to help you gain traction in a very niche marketplace. The profile gets the glory, but the real hero is behind the scenes.
List with us and schedule a consultation today!