"We saw a return on investment within one week. I will definitely use their services again."
Kayla Rembert | The Flats at East West University, Chicago, IL
List. Connect. Book. It's that simple. Intern Housing Hub, powered by Unique Venues, is a comprehensive marketing solution for properties to list residential housing available for interns, leisure travelers, and individuals seeking overnight accommodations a night, a week, a month or more. 
The concept is a simple one. You list your property, we connect you with interns and individuals looking for overnight accommodations, you book your rooms. Through listing on internhousinghub.com, your property gains more web exposure and you can rest easy knowing our experts are promoting your room availability utilizing Google Ad placements - generating leads, converting business, and booking rooms. You can list your property by selecting one of two packages - Standard or Premium. Check out our comparison of package listings below: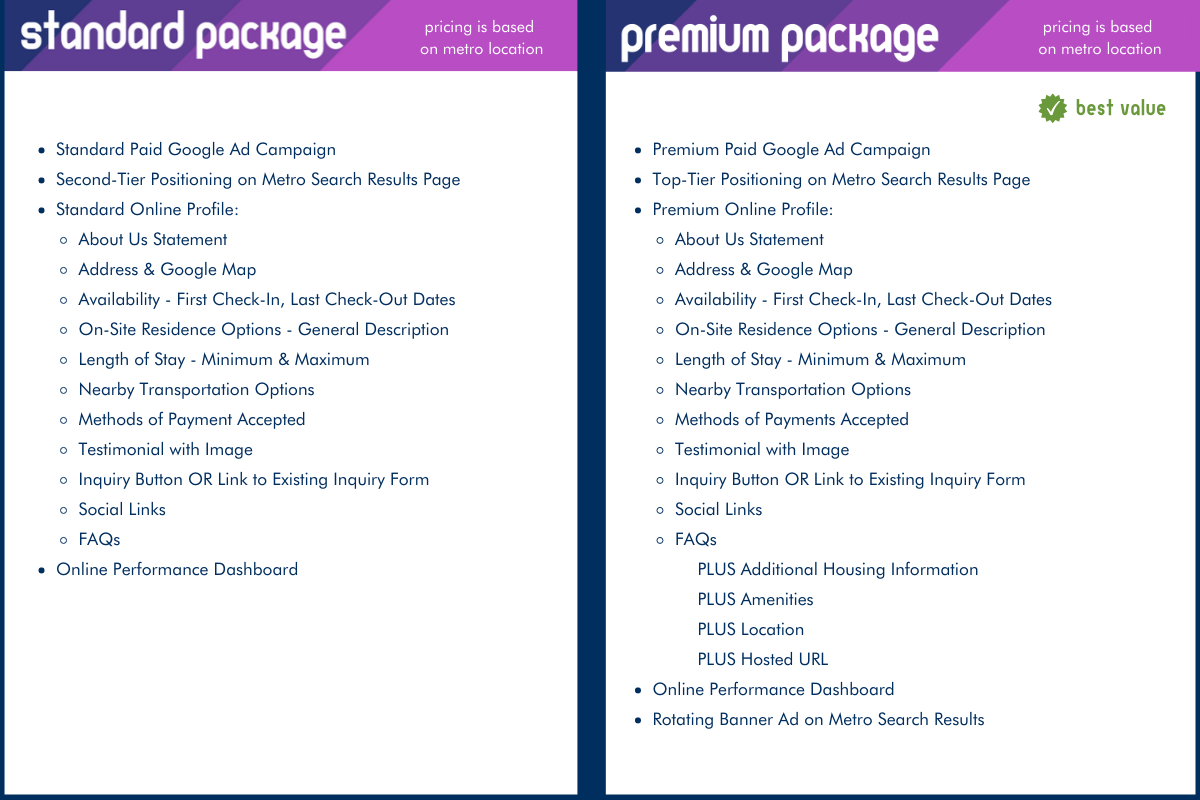 "Because of this service, every one of our intern housing spots is filled."
Kit Morse | Seattle University, Seattle, WA
List Your Property: