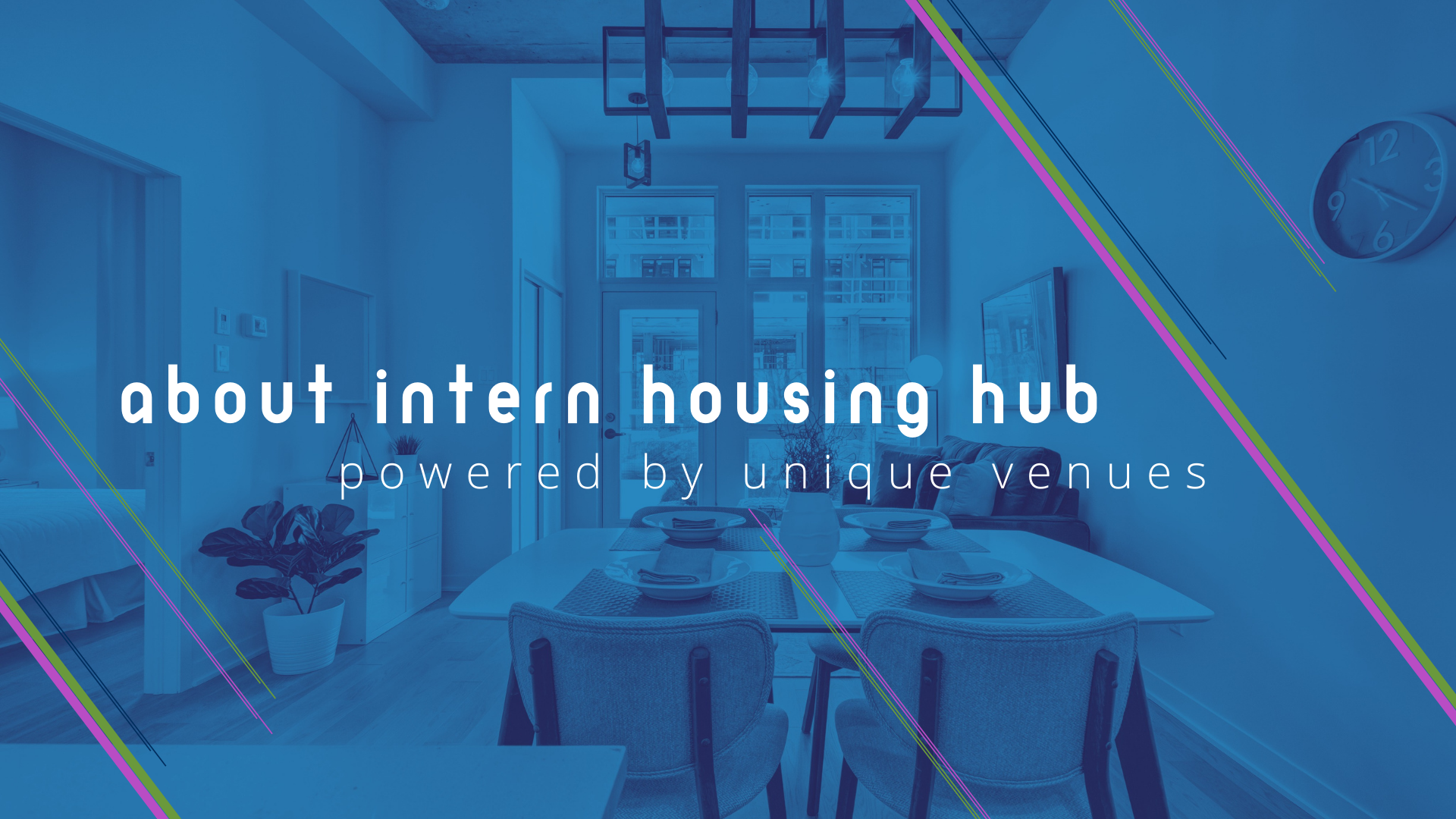 Intern Housing Hub is the brainchild of Chuck Salem and Neal Burghardt. As marketing and software experts, and owners of Unique Venues and Event Guru Software, Chuck and Neal learned that there is an untapped market for affordable housing solutions for summer interns. After excessive research, market analysis, and already-proven solutions for campuses and interns alike, internhousinghub.com was born.

Intern Housing Hub provides a comprehensive listing of affordable campus housing locations in major metro locations across the United States and Canada. Why campuses? Campus housing is affordable and has all the amenities. Need gym access? Check. Dining hall access? Check. Library access? Check. In addition, colleges and universities have easy access to transportation, great dining, shopping and nightlife nearby, too. Booking summer housing at one of the campuses listed on our site is a no-brainer!

Click here to start your search for summer housing.

If you are a property manager and want to list your housing on our site, click here for more information.