Tufts Conference and Event Services is a division of the university; set up over 35 years ago to be responsible for coordinating summer activities and academic programs, as well as organizing and running special events for the university.  During the summer months, Tufts Conference and Event Services transforms the campus into an international conference center. For 14 weeks, starting with Commencement, people from all over the world with special interests and academic objectives spend anywhere from two days to six weeks studying everything from English as a Second Language to Global Leadership and International Relations. Tufts Conference and Event Services works with these groups in order to make sure that all their conference needs are met.
nearby transportation
intern housing availability
Minimum Length of Stay: 30 nights
Maximum Length of Stay:

73 nights
First Check In: May 27, 2020
Last Check Out: August 8, 2020
housing options
Coho Premium Housing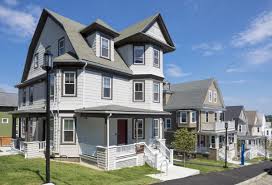 Coho is our premium housing for interns. Each unit varies in size and style with each apartment having its own kitchen and lounge. All rooms are singles, and come fully furnished with a full bed, an upgrade from our standard twin XL, and AC upon request. 
Its close proximity along Boston ave. opens guests up to a shorter walk to the gym, an even shorter walk to bus stops, and multiple restaurants and coffee shops. 
Haskell Hall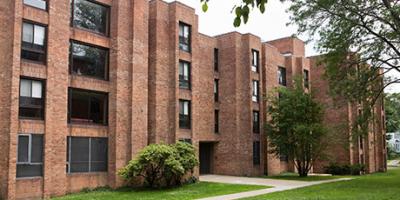 Haskell Hall is our standard living dorm. Filled with both doubles and singles, each suite shares a public bathroom and common area. Kitchen and Laundry machines reside on the first floor. AC is an option upon request. 
With its close proximity to Davis square, this location is perfect for those who are needing to travel to Boston. 
on-site amenities
All guests are also free to use our library and campus center which includes its own game room, and options for coffee.

While not shown here, guests are also able to utilize our outdoor tennis and basketball courts, and in-door gym. Our in-door gym includes its own tennis courts, track, and swimming pool alongside weight equipment.


things to do around Medford
The Tufts Medford/Sommerville Campus is just a short walk to Davis Square where guests can find all their needs met. Including a bank, post office, and grocery store, the square is perfect for any sort of business you need to conduct. The multiple restaurants, and bars should give any guest enough options for entertainment. If not, the square also has a T-station to get you to and from Boston for any of your other needs.
payment methods