ABOUT US
1600 Campus Road
Los Angeles, California 90041
Oxy (that's shorthand for 'Occidental College') welcomes LA-bound interns to spend the summer with us. You'll enjoy the best of both worlds: Oxy's small campus provides an affordable, clean and laid-back home-base while you take care of business on weekdays. When you're ready to unwind, our hip urban location offers easy access to every epic scene Los Angeles has to offer. Whether your goal is an in-depth comparison of authentic ramen noodles, or to visit every beach in LA (impossible!), living at Oxy puts it all within reach.
Nearby Transportation
Housing Availability

Minimum Length of Stay: 5 weeks
Maximum Length of Stay: 11 weeks

First Check In: May 24, 2020
Last Check Out: August 8, 2020
Housing Options
Bell-Young Hall offers affordability without compromising comfort. It is fully air conditioned with 3 communal restrooms (1 on each floor), 2 lounges, 2 laundry areas, and a large patio deck. The entire building (55 rooms) is dedicated to college interns, so you'll be sharing the space with peers. Choose from the following options:
Single room ($2,971 for 5-weeks + $603 per additional week)

Double room ($1,981 for 5-weeks + $399 per additional week)

Triple room ($1,628 for 5-weeks + $327 per additional week)
Looking for privacy? Berkus Hall is our newest (and most private) residence hall. Each room has its own bathroom, with a study lounge, TV lounge, and laundry room just steps from your door. Free secure on-site parking included. Choose from the following options:
Standard single with bathroom ($3,572 for 5-weeks + $727 per additional week)

Standard double with bathroom ($2,335 for 5-weeks + $472 per additional week)

3-Person Suite: 3 private bedrooms with 1 bathroom ($2,668 for 5-weeks + $545 per additional week)
On-site Amenities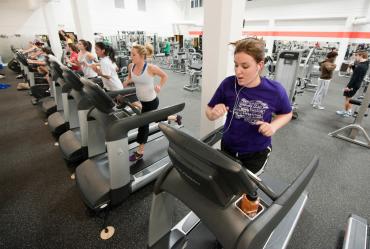 Oxy is small but mighty. Chowhound rated our food #5 out of the top 18 campus sites. Our Marketplace dining room is open every day, with all-you-care-to-eat options ranging from vegan pizza and organic salads, to authentic street-style tacos with homemade salsa. You'll enjoy free Fitness Center access, free wi-fi (of course), and free parking (can you believe it?). Residence halls feature keycard security with on-site lounge and laundry. Our beautiful grounds and proximity to Hollywood have made us a popular movie and TV location for more than 80 years; we were even ranked 6th 'most beautiful' campus by Newsweek. Yeah... you could get used to this.
Around Us
Coolest neighborhood in the WORLD? Yep… that's what TimeOut says. Oxy is nestled on the border between the Eagle Rock and Highland Park neighborhoods of Los Angeles. You'll be steps from York Boulevard, with its vegan cafes, live music, third wave coffee houses, handsome cocktail spots, vintage vinyl shops, and buzzing food truck scene. Catch the Gold Line and explore all of LA… from sandy beaches and canyon hiking trails, to world-class museums and shopping galore. Still want more? How about scuba diving off Catalina Island or a weekend trip to Joshua Tree National Monument (1.5 hours away)? Los Angeles awaits you.
Payment Methods