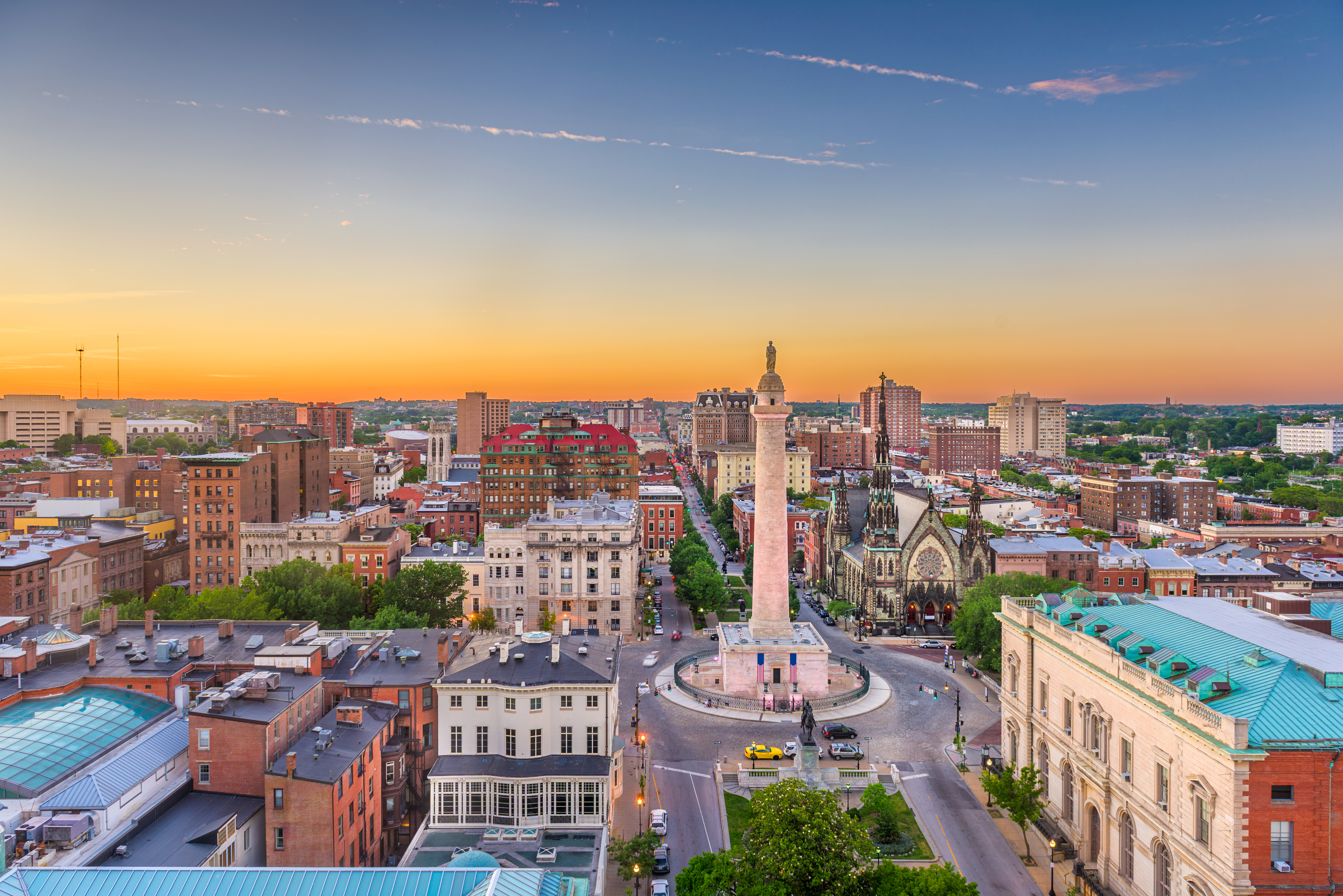 Big cities mean big name company headquarters – perfect for any college or grad student searching for an internship. The next 5 locations in our series of popular locations for summer intern housing, we'll take you across the U.S. with some well-known metros to spend your summer. Check out our list of five popular cities in the U.S. that are thriving and perfect for summer internships below:  
BALTIMORE, MARLYAND
Baltimore, or "Charm City" is home to stunning waterfront views, exciting experiences, and friendly people. Sounds charming, doesn't it? If you are an intern searching for a summer internship, Baltimore is a great destination to relocate to for a couple of months. With popular attractions such as Baltimore's Inner Harbor, Orioles' games at Camden Yards, and the National Aquarium, summer interns will grow both personally through new experiences and professionally during their internship. Some of the well-known companies in the Baltimore region include the Sinclair Broadcast Group, T. Rowe Price Group Inc., and McCormick & Co. Inc. These companies and many others in the area are looking for summer interns to join their team. Whenever you land your dream internship, be sure to visit Intern Housing Hub's Baltimore intern housing properties to find accommodations perfect for your summer in the city.  
CHICAGO, ILLINOIS
The Windy City is home to towering skyscrapers, deep dish pizza, and legendary music. Experience all of this and more during your summer internship in Chicago. Many interns are choosing Chicago as their internship destination, and we're not surprised why. The city is filled with countless things to do after you clock out for the day. Visit Chicago's "front lawn," Millennium Park, where you can find some of the city's most stunning scenery. Or explore the Navy Pier and take a ride on the Centennial Wheel, which fills the Chicago skyline. If you're in the healthcare or the IT field, you might be pleased to find out that Chicago is central to both of these industries. If you recently accepted an internship in Chicago, summer intern housing is a must – with all the amenities, of course. Check out our Chicago internship housing selections to find the perfect home away from home. 
SAN JOSE, CALIFORNIA 
Interning in San Jose, CA, you can find diverse dining, outdoor recreation, and an exciting nightlife scene. Surrounded by the rolling hills of Silicon Valley, San Jose not only offers great attractions to keep you entertained, but it also offers stunning views on your everyday commute to work. During downtime or on the weekend, you might have the opportunity to explore some of the city's most popular attractions, such as the Winchester Mystery House, The Tech Interactive, Santana Row, and California's Great America. Anywhere in Silicon Valley offers interns an immersive experience in the world of tech. San Jose is no different! This is one of the city's most popular industries. San Jose is also home to the headquarters of some well-known companies. Apply for an internship at PayPal, Adobe, eBay, or Western Digital. Once you secure an internship in San Jose, learn more about San Jose options for intern housing to find the perfect property for your summer internship.  
NASHVILLE, TENNESSEE
With a nickname of "Music City" you can imagine what is waiting for you in Nashville this summer. Come discover all this beautiful and lively city has to offer during your internship stay here – musical attractions like the Grand Ole Opry or the Musicians Hall of Fame & Museum, countless art experiences like Oz Arts Nashville, not to mention great shopping and outdoor activities to keep you occupied when you're not busy with your internship. Visit The Gulch for Instagram-worthy murals and a diverse food scene. Nashville is also home to several professional sports teams – be sure to catch an exciting Nashville Predators or Tennessee Titans game while you're in town! Whether you accept an internship at Country Music Television, Broken Bow Records, Sony Music Nashville, or Gibson Guitar Corporation, Vanderbilt University is the perfect location for internship housing – find our other Nashville intern housing options for you to find the perfect place to call home for the summer. 
DENVER, COLORADO
The Mile High city offers everything you could want – gorgeous mountains and unforgettable outdoor experiences, a unique art scene, and countless cultural experiences. Denver is a great location for your summer internship – with over 300 days of sunshine annually, you'll enjoy soaking in some incredible views while you're on one of its numerous hiking trails or walking through the famous Denver Zoo. The city holds many outdoor festivals throughout the year and plenty of free activities to do throughout the summer. With well-known companies to intern at in Denver like Re/Max, Qwest, Molson Coors Brewing Company, and Omaha Holdings, you will be sure to find a great place to work. Read more about the Denver internship housing accommodations through Intern Housing Hub's Denver metro page.